Sheep Placenta Extract Ultrafine Powder
New Zealand Sheep Placenta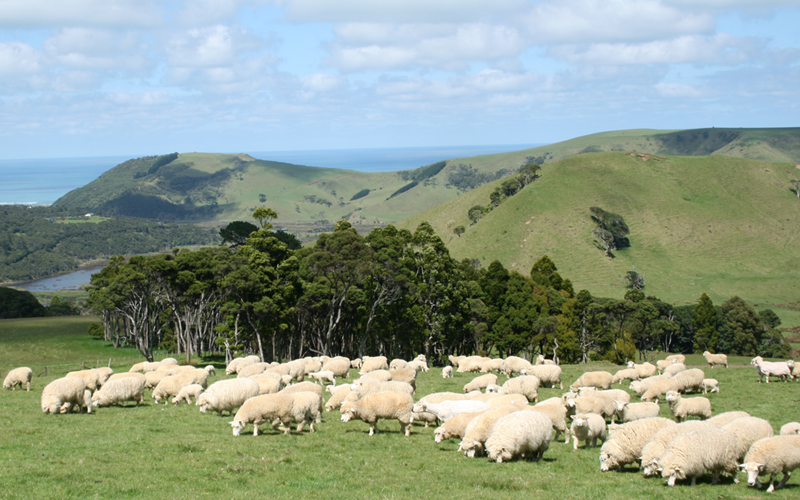 Pure and fresh New Zealand sheep placenta has been a celebrity due to most of the placenta in the market being from pigs. We believe that sheep grazing on the pure New Zealand land with natural restocking and natural childbirth make this placenta high in nutritional value.
Features
This selected sheep placenta is obtained from sheep grown on the extensive pastures of New Zealand in the southern hemisphere where plentiful rainfall and abundant sunshine hours provide rich grass. We only import sheep placenta that is extracted by enzymatic hydrolysis at a hygienic factory which is approved by the New Zealand Ministry for Primary Industries (MPI) for food safety. The placenta has been milled into an ultrafine micro powder in Japan in order for it to have a good absorption rate. Additive and extender free, 100% pure sheep placenta powder.
Safety
New Zealand sheep placenta is high quality which would meet OIE (World Organization for Animal Health) which is the top level world safety standard.
A highly quarantined and a good traceability system
No chemical fertilizer and no antibiotics used
Strictly inspected by MPI
Manufactured at MPI authorised factory
Main components of sheep placenta
Amino acids
Aspartic acid, Serine, Glutamic acid, Threonine, Glycine, Alanine, Arginine, Proline, Valine, Methionine, Isoleucine, Leucine, Phenylalanine, Lysine, Cystine, Histidine, Tyrosine, Tryptophan
Collagen
Hyaluronic acid
Nucleic acid
Vitamin
VitaminB2, VitaminB12, VitaminD, Pantothenic acid, Folic acid, Niacin, Biotin
Mineral
Phosphorus, Iron, Calcium, Potassium, Magnesium, Copper, Zinc, Manganese, Selenium, Sodium
Other raw materials